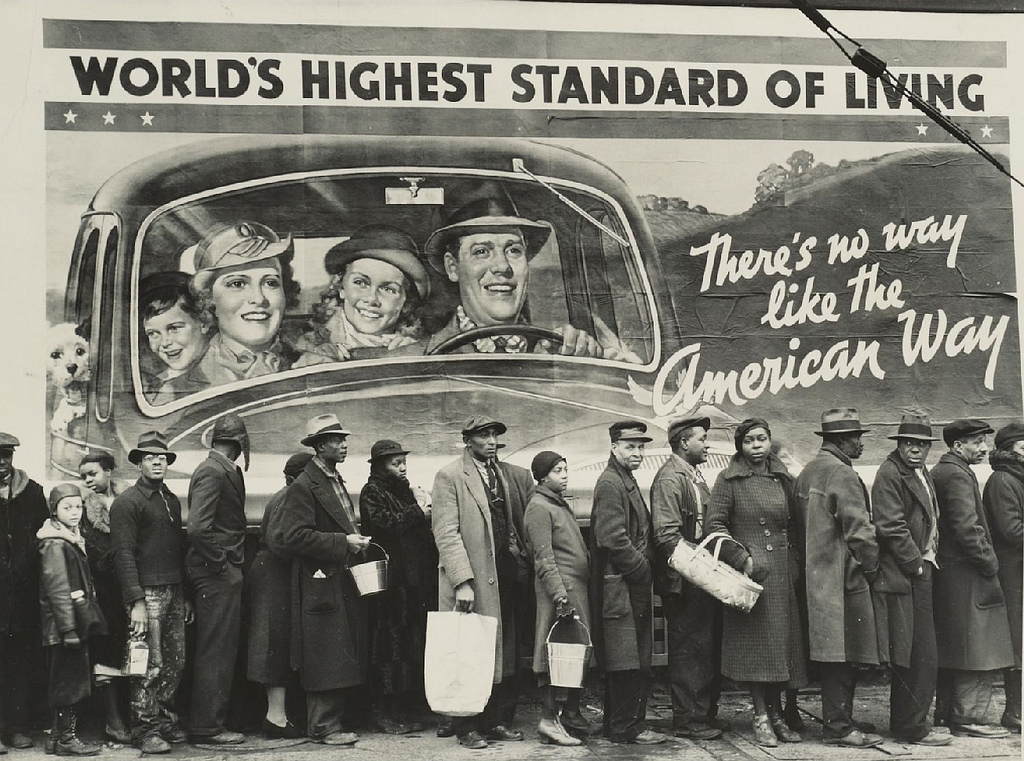 09 Dec

Margaret Bourke-White

June 14, 1904 – August 27, 1971

Photography has had an impact on everything including and especially the written word. Since the invention of movable type the next milestone seems to have been the ability of the journalist and writer to be include images of the subjects they are discussing. Not just images but extremely high quality photograpghs.

Margaret Bourke-White shot some of the most startling and disturbing images of the 20th Century. She was the first foreign photo journalist to be allowed to photograph within the Societ Union but I think the images that people are most aware of are the harrowing shots taken in concentration camps at the end of the second world war. You won't find any of these images on this page because they are truly disturbing and this is, hopefully, a light-hearted blog, looking at various people who have change and shaped our world, especially those within the creative industries. There any plenty of these dramatic images available on the web if you have the stomach to look at the stark reality she captured on film.

Never one to shy away from taking shots that conveyed a message or a moment of drama Marget took the header image below during the depression in the USA.

The photo below was taken on the Chrysler building in New York and the last image is of the war in Russia. All the details and background information are very easy to find and well worth whiling an hour away enjoying them.