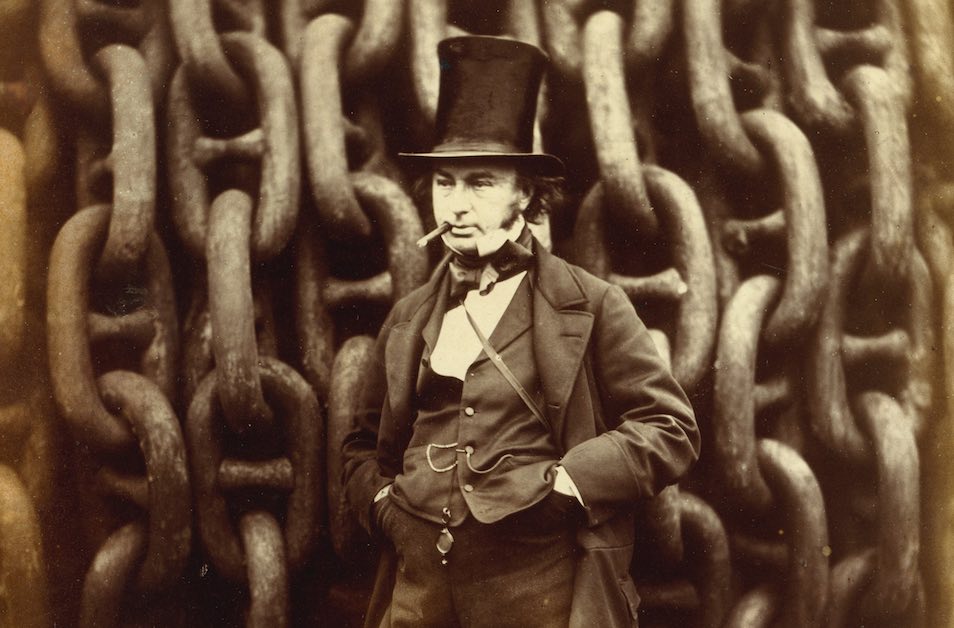 02 Dec

Brunel – The Reckless Engineer

Isambard Kingdom Brunel Born: 9 April 1806 Died: 15 September 1859

First off the starting block was Benjamin Franklin and today we are moving on to Isambard Kingdom Brunel.

Mr Brunel was another high-achiever whose "can do" approach to the world changed so much and so much of what he did affects us today especially when we travel around the UK by train.

Brunel was the son of Sir Marc Isambard Brunel and at an early age he was sent to boarding school in Hove where he studied classics which is no doubt when he became interested in engineering!

At 14 he was sent by his French father to the University of Caen in Normandy but while he was there things weren't going too well at home. Within a year his father was in debtors gaol with debts of £5,000 but Sir Marc obviously overcame this hiatus and Isambard became assistant engineer to his father working on a tunnel from Rotherhithe to Wapping. Again the path had many hurdles and there were several accidents, the last greatly injuring Brunel (jnr) who spent six months convalescing. Work on the tunnel stopped for several years but Brunel (snr) did live to see the job completed.

Brunel is best known for his network of railway tunnels, bridges, viaducts etc and other developments to travel. He had a vision of being able to buy one ticket in London that would allow you to travel by train to the docks and thence onto one of the steamships (he is well known for the Great Western in 1837 and the Great Britain in 1843) to cross the Atlantic.

Most of the depictions we have of Brunel show him with a cigar clamped between his teeth and as a result of his heavy smoking he had a stroke and died in 1859.

Brunel is widely regarded as being a great Briton, a leading engineer and a trailblazer but as is so common nowadays the image is starting to be eroded. In 2011 the Daily Telegrapgh published details of research indicating that many of his achievements have been overstated and that 'much of his work was littered with errors and miscalculations'. What a shame. Let's remember him as someone who made things happen, made it easier for us to get around the country and get across the Atlantic thus increasing the speed and frequency of the exchange of ideas and knowledge. He was an inspiration to 'do things differently' and that thought without boundaries works.

I'm still impressed with the Reckless Engineer.