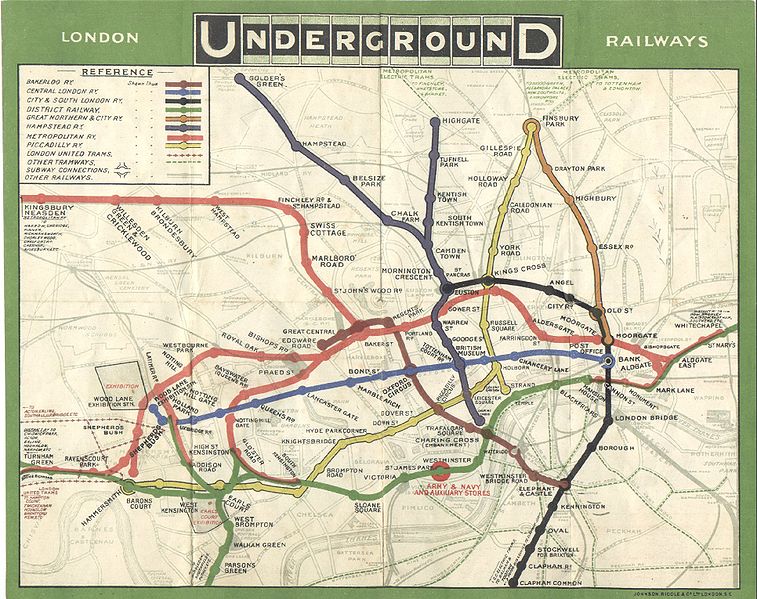 16 Dec

Harry Beck

Without wanting to be seen as being too Londoncentric this post really focuses on London and one of it's best known images, the map of the London Underground which was designed by Harry Beck.

The early maps of the London Underground were of a more traditional layout, showing the stations and lines on an existing framework i.e. tying in with maps of the city in general. Harry Beck worked for the underground until a lack of funding meant that he had to depart. How little things change.

Beck used his free time to devise the map in the roughly the same format as it is today, it is still instantly recognisable. Improving on previous designs he straightened up the lines, made the distance between stations more uniform and refreshed the brand. Eventually Beck sold his design to the underground for £10.00!

There have been many revisions and alterations over the years but basically this iconic image hails from Harry Beck.